The Monsterkabinett
A run-down amusement park comes to life. Outlandish mechanical creatures dance and sing from within their biotopes, lyricizing their inner journeys.

Monsterkabinett is a Dead Chickens creation: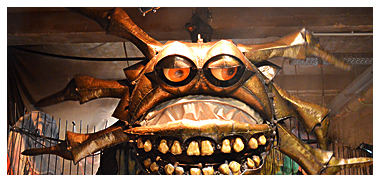 Opening hours:
We & Th, Ticket sale 6pm
Showtime 6:30pm hourly
Fr & Sa, Ticket sale 4pm
Showtime 4:30pm hourly
Last show at 9:30pm, Duration 20 min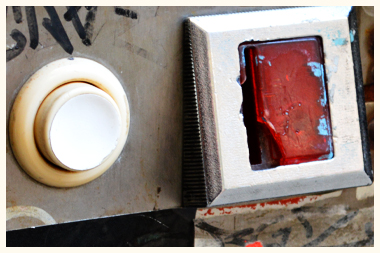 Tickets
Children & Pensioner: 8€
Proof is required.
Adults: 10€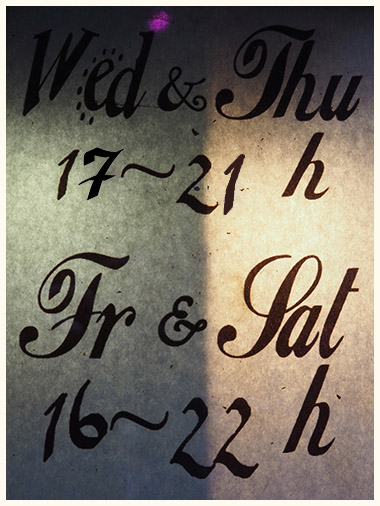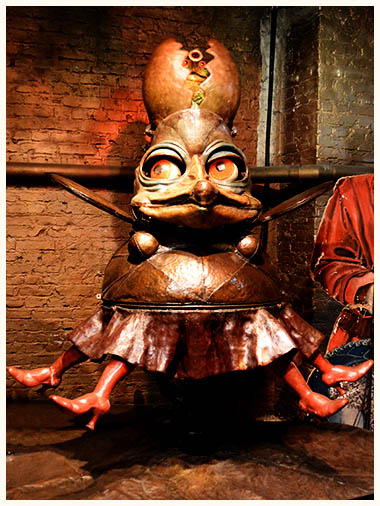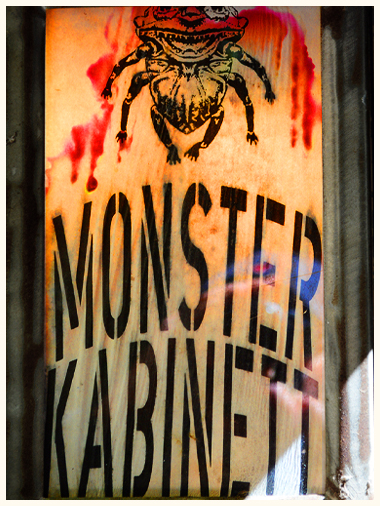 Information for groups
We can admit a maximum of 15 visitors/show.
Reservations are possible from 10 visitors.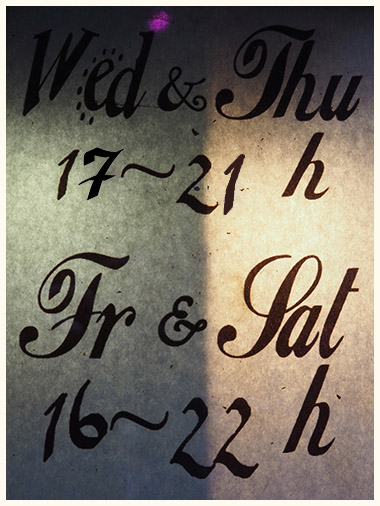 Write us